HISTORIC EQUIPMENT AND PUBLICATIONS
EQUIPMENT
FIELD ARTILLERY TRACTOR (FAT)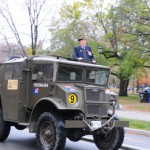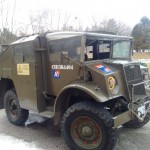 Our field artillery tractor (quad) was located a short time after the 25 pounder in an automobile wreckers yard here in Ontario.
AMMUNITION TRAILER (LIMBER)
QF 25 POUND HOWITZER/GUN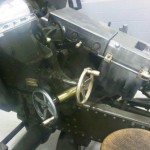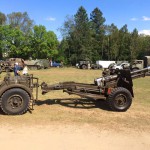 Our first operational asset is called a 25 pounder field artillery gun/howitzer used by Canadian and other Commonwealth Gunners in World War II and the Korean War. It was the most famous gun of any army in both of these conflicts.
PUBLICATIONS
QF 25 POUNDER GUN DRILL MANUAL FOR DOWNLOAD ON PDF