Meet the Regimental Family
The 7th Toronto Regiment, RCA is part of the broader Family of the Royal Regiment of Canadian Artillery. Within Toronto, the Regimental Family includes:
The different constituents of the Regimental Family work together to develop and generate capabilities that will sustain the Regiment in operations, assume excellence in leadership, nurture the family institution, connect with Canadians, and celebrate the 7th Toronto Regiment's rich history and tradition.
Click on the links above to learn more.
Our Honoraries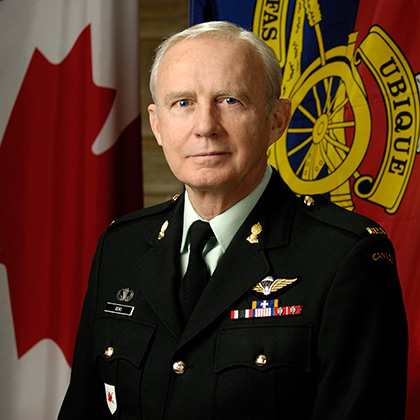 Brigadier-General Ernest (Ernie) Beno OMM, CD
Brigadier-General Ernest (Ernie) Beno OMM, CD, began his military career when he enrolled as a Gunner with the 42nd Medium Regiment, RCA in 1960. Having served two years as a young reservist, BGen Beno transferred to the Regular Force and was posted to the 2nd Regiment of Royal Canadian Horse Artillery (2 RCHA) in Winnipeg, Manitoba.
Honorary Lieutenant-Colonel is currently vacant
Our Honorary Colonel Emeritus
(this title was last held by Brigadier General H.E. Brown and is currently vacant)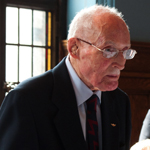 Brigadier General H.E. (Ted) BROWN, OBE OStJ ED CD BA
BGen Brown was born in Brandon, Manitoba. (August 30, 1912 – October 15, 2014)
His 40 year military career began in 1928 when he enlisted at age 16 in the Manitoba Rangers. He excelled in marksmanship and qualified as an instructor at the Canadian Small Arms School at Sarcee Camp. He rose through the non-commissioned ranks and was commissioned Second Lieutenant in 1932 and Captain in 1935. Further infantry qualifying courses were completed at Fort Osborne Barracks in Winnipeg the next year.