Meet the Regimental Family
The 7th Toronto Regiment, RCA is part of the broader Family of the Royal Regiment of Canadian Artillery. Within Toronto, the Regimental Family includes:
The different constituents of the Regimental Family work together to develop and generate capabilities that will sustain the Regiment in operations, assume excellence in leadership, nurture the family institution, connect with Canadians, and celebrate the 7th Toronto Regiment's rich history and tradition.
Click on the links above to learn more.
Our Honoraries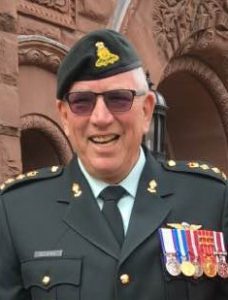 Honorary Colonel Lieutenant-Colonel (ret'd) Barry Downs, CD
HCol Downs became the Honorary Colonel of the 7th Toronto Reg't, RCA on 22 May 2017.  LCol (retd) Barry Downs was born in Toronto, Ontario, on June 21 1946 at St. Michaels Hospital, and born into a 5 person family, with 1 brother and 1 sister. He is currently married to his wife Judy of 42 years.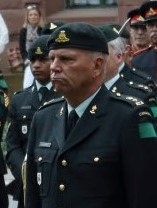 Honorary Lieutenant-Colonel Mark Clearihue
Mark Clearihue was appointed Honorary Lieutenant Colonel of 7th Toronto Regiment, RCA, by Ministerial Order in October, 2016. The son of an RCAF WW2 veteran, HLCol Clearihue was born in Owen Sound, ON