Meet the Regimental Family
The 7th Toronto Regiment, RCA is part of the broader Family of the Royal Regiment of Canadian Artillery. Within Toronto, the Regimental Family includes:
The different constituents of the Regimental Family work together to develop and generate capabilities that will sustain the Regiment in operations, assume excellence in leadership, nurture the family institution, connect with Canadians, and celebrate the 7th Toronto Regiment's rich history and tradition.
Click on the links above to learn more.
Our Honoraries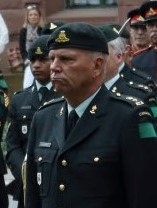 Honorary Colonel Mark Clearihue
Mark Clearihue was appointed Honorary Lieutenant Colonel of 7th Toronto Regiment, RCA, by Ministerial Order in October, 2016. The son of an RCAF WW2 veteran, HLCol Clearihue was born in Owen Sound, ON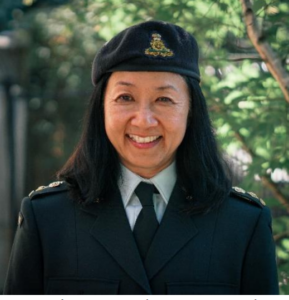 Honorary Lieutendant-Colonel Capt (ret'd) Jeannette Chau
HLCol Jeannette Chau was appointed to this position by Ministerial Order  on 11 May 2020.
Jeannette Chau is a former serving officer of the 7th Toronto Regiment.  She joined when she was 17 years old and worked her way up to the rank of MBdr before becoming one of the first two female officers in the Regiment. Ms. Chau attained the rank of Captain, the highest a female officer could in a combat regiment at the time. After serving over 11 years she retired from the reserves to focus on her engineering career