Ubique! Chapter of the IODE
Who are the IODE?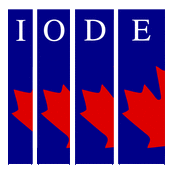 The Ubique! Chapter of the Imperial Order of the Daughters of the Empire (IODE) was bestowed on 8 February 2016 in Toronto.  This makes it newest chapter in Canada and a welcome member of the Regimental Family.  It is also one of only two chapters that has a affiliation with an active Regiment.  The members all have a close attachment to the Regiment, they have either served, have a close family member currently or previously serving or another indelible affiliation with the Regiment or its members.
The IODE began as a federation of women to promote patriotism, loyalty and service to others.  It has since evolved into a well established women's registered charity.
The National IODE mission statement reads, "IODE Canada is a national women's charitable organization dedicated to enhancing the quality of life for individuals through education support, community service, and citizenship programs."
For information on joining, contributing or just general interest contact the local president Ms Patricia Geoffrey at ubique.iode@gmail.com.   Or refer to the national website at www.iode.ca.