Serving The Guns and their Community
Politicians, business leaders, the arts and sport; Toronto Artillery Officers have been "twice the citizen" since the founding of Toronto. Scroll down to read about some individuals who served The Guns and called Toronto home.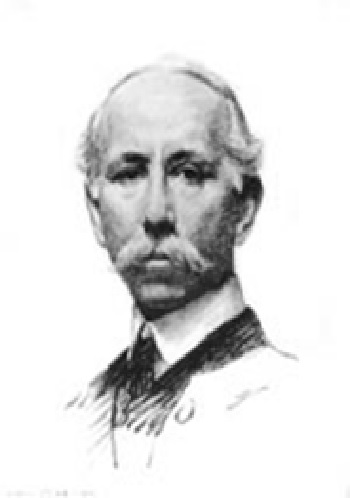 Sir Major Edmund Wyly Grier (1862 – 1957)
Renown portrait artist and Militia Battery Commander.
Read More
Grier was born in Melourne Australia in 1862. At a young age, he and his family moved to Bristol, England. In 1876, he moved to Canada and enrolled at Upper Canada College in Toronto. Upon graduation, he attended the Slade School of Art in London. In 1881 he went to Rome and studied at the Scuola Libera and later attended evening classes at the British Academy. Following this, upon the advice of a friend, he studied at the prestigious Academie Julian in Paris. He began to exhibit his paintings at the Royal British Academy in 1886 and again in 1889, 1890, 1892 and 1895. In 1890 he won a Gold Medal at the Paris Salon. He returned to Toronto in 1891 and opened a studio there as a portrait painter. In 1901, he won a silver medal at the Pan American Exhibition in Buffalo.
Acclaimed portrait artist Sir Edmund Wyly Grier enrolled in the 9th Field Battery as Provisional 2nd Lieutenant on June 29, 1897, rising in rank to Major and taking command of the battery on August 5, 1904. In 1905 Grier transferred to the Reserve of Officers. In 1903 he became the Vice President of the Canadian Military Institute.
He was elected President of the Royal Canadian Academy of Arts (1929), President of the Ontario Society of Artists (1908-1913). In 1908 he became a founding member of the Arts and Letters Club and served as its first Vice President. He was knighted in 1935 while still president of the Academy of Arts. In 1938 he was commissioned by the Nova Scotia Government to clean and restore the portraits in Province House, Halifax. These paintings were deemed "the most valuable oils in the country" by Saturday Night magazine and included paintings which were damaged in the Halifax explosion. His portraits date from 1888 to 1947 when he retired at the age of 85. His paintings are in the collection of the National Gallery of Canada, Province House in Halifax as well as countless public and private collections.
Wyly Grier died in Toronto in 1957.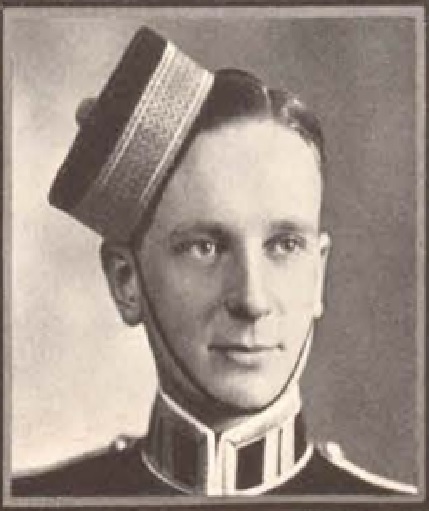 Colonel Charles D'Arcy Kingsmill, OBE ED (1914 – 1998)
Optical Surgery Pioneer, Lawyer, Militia Artillery Officer and Decorated War Veteran
Read More
Colonel Kingsmill was born in Toronto on January 21, 1914. He attended grades seven and eight at St. Andrew's College from 1924-1926. For Senior Matriculation he attended the University of Toronto Schools. He attended the Royal Military College (#2332) for four years, graduating in 1937. As war broke out he had two years of the three year Law program at Osgoode Hall.
Kingsmill was serving in the Militia, in the 23rd Medium Battery Royal Canadian Artillery and when war broke out in 1939, he was appointed to Headquarters of the regiment as the Survey Officer. Colonel Kingsmill went overseas with 1st Canadian Division in 1939 and served in England, Africa, Italy and Holland where he witnessed the signing of the German surrender. In the spring of 1941 he was returned to Canada to attend the 2nd Canadian Junior War Staff Course at R.M.C, Kingston following which he was promoted to Major, the rank he retained until the end of the European War in 1945.
On April 30, 1943, just prior to the Battle of Monte Casino, he was appointed Chief of Military Intelligence, a position he held until May 6, 1945, making him the longest serving intelligence chief of the Canadian military during the Second World War. He was three times mentioned in dispatches.
Following the war, Kingsmill was promoted to Lt. Col. and sent to the Canadian Army Staff, Washington, D.C. during which time he was recommended for, and received the Officer of the Order of the British Empire decoration
"This officer served in the early part of the war in England, returned to Canada to attend the Royal Military College and subsequently returned to England as General Staff Officer Grade II (Intelligence) Headquarters, 1 Canadian Corps. He served through Sicily, Italy and Northwest Europe. He returned to Canada for a higher appointment in the Pacific Force, which, due to VJ-Day, failed to materialize. He was then posted to the Canadian Army Staff, Washington, District of Columbia in August 1945. As General Staff Officer Grade I Operations and Intelligence) Canadian Army Staff, Lieutenant-Colonel Kingsmill was instrumental in maintaining and furthering the close relationship, which exists between the Canadian Army Staff and the War Department. His work was consistently reliable and trustworthy and he has at all times displayed willingness to undertake duties in addition to those of his normal appointment. His energy and leadership combined with unfailing good humour invariably lent incentive to those with whom he dealt. Similarly in his previous appointments during the war this officer performed his tasks in an outstanding manner, which contributed importantly to the successful operations of the formations with which he served."
Canada Gazette dated 15 June 1946 and CARO/6632 dated 17 June 1946
On demobilization in 1945 he continued his legal education at Osgoode Hall. After graduating from Osgoode Hall he was called to the Bar and began practice with the family firm, Kingsmill Mills, at that time the second oldest established law firm in Upper Canada.
In 1947, at the request of Brigadier F.D. Lace, he rejoined the Militia and took command of 42nd Medium Regiment. In 1951 he was promoted Colonel and appointed as Commander Royal Artillery (CRA), 2nd Canadian Armoured Division. He retired from the Militia In 1954.
In 1952 Kingsmill joined Imperial Optical Company of Ottawa and during the 37 years with that firm as its legal counsel, he turned his attention to such unaligned ventures as the production, direction and the filming of ophthalmic surgeries for medical schools, inventing several surgical instruments for eye doctors, and designing retail offices for opticians and optometrists. He became known as a leading expert in low visual acuity and invented one of the first magnifying eyeglasses for the legally blind. He retired from Imperial Optical in December 1989
He served on numerous boards including the CNIB. Colonel Kingsmill was a strong supporter of the 7th Toronto Regiment RCA and its sister artillery regiments. Colonel Kingsmill died at home on August 13, 1998
Major-General A. Bruce Matthews CBE DSO ED, CD (1909-1991)
Businessman, Militia Artillery Officer and Decorated War Commander.
Read More
Major-General Albert Bruce Matthews was born in Ottawa in 1909, the son of Ontario's 16th Lieutenant-Governor, the Honourable Albert Matthews. Matthews was educated at Upper Canada College and the University of Geneva; on graduation he became a partner in the family investment business.
In 1928, he was appointed as a Provisional Lieutenant in the 30th Field Battery, 3rd Field Brigade, RCA; commissioned as a Lieutenant later that year. He was promoted to Captain in 1933 and started a two year Militia Staff Course. In 1936, Matthews was appointed Adjutant in the 7th (Toronto) Regiment of the Royal Canadian Artillery and in 1938 he commanded the 15th Field Battery, as a Major.
At the outbreak of the Second World War Major Matthews mobilized the 15th Field Battery and accompanied it overseas in January 1940. While in the United Kingdom he commanded 3/23 Medium Battery, served as second-in-command of the 1st Medium Regiment and later commanded the 5th Medium Regiment as Lieutenant Colonel. He was appointed 1st Canadian Corps Counter-Battery Officer in September 1942 and in January 1943, was promoted Brigadier to command the artillery of the 1st Canadian Division. In this capacity he served in both Sicily and Italy. As the fire support commander during the Sicily landings, he controlled the minute to minute firing from the bridge of the monitor, HMS Roberts.
In March 1944, he was appointed Commander Corps Royal Artillery 2nd Canadian Corps. In that position he was responsible for the preparation of the artillery firing plans for Operations Atlantic, Spring, Totalize and Tractable. The following November he was promoted Major-General and assumed command of the 2nd Canadian Infantry Division, a post he held until demobilization in November 1945. In November 1945 he was placed on the Reserve of Active Officer's List.
At various times Major-General Matthews served as Honourary Colonel of the 29th Field Regiment, the 32nd Field Regiment (Self Propelled), the 42nd Medium Regiment and the 1st Artillery Locating Regiment. From January 1964 until January 1965, he served as Colonel Commandant of The Royal Regiment of Canadian Artillery
Matthews was appointed Commander of the Order of the British Empire, awarded the Distinguished Service Order and twice Mentioned-in-Dispatches. The Dutch government appointed him Grand Officer of the Order of Orange Nassau with Crossed Swords, and France honoured him with both the Legion of Honour and Croix de Guerre with Palm.
Bruce Matthews was a highly respected member of the Canadian business community, he headed at various times some of Canada's largest companies: Matthews & Co., Excelsior Life Insurance Co., Dome Mines Ltd., Standard Broadcasting Corp. Ltd., Canada Permanent Trust Co., and Argus Corp. He was also a director of the Chase Manhattan Bank in New York. General Matthews was an active supporter of the arts and other philanthropic activities. He was a member of the Boards of Governors of Toronto Western Hospital and the Stratford Shakespearean Festival, a trustee of the United Community Fund and President of the Art Gallery of Toronto and a supporter of the Yorkminster Park Baptist Church.
Major-General Matthews died in Toronto on 14 September 1991.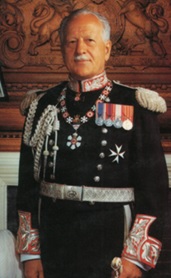 The Right Honorable, Second-Lieutenant Daniel Roland Michener PC CC CMM OOnt CD QC (1900 –1991)
Governor General of Canada, Politician, Lawyer, Champion of Literacy and 15 Battery Subaltern.
Read More
Roland Michener, was a Canadian lawyer, politician, and diplomat who served as the 20th Governor General of Canada.
Michener was born in Lacombe, Alberta on April 19, 1900. In 1918, at age 18, he enlisted in the Royal Air Force but did not see active service. In 1920 he graduated from the University of Alberta with a Bachelor of Arts (BA) degree. He then attended the University of Oxford as a Rhodes obtaining two degrees, Master of Arts (MA) and Bachelor of Civil Law (BCL) and was called to the bar at the Middle Temple.
In October 1942, was commissioned as Provisional Second Lieutenant and assigned to 9/15th Battery in the 32nd Field Regiment a component of the 7th Reserve (Toronto) Group RCA (7th Toronto Regiment's wartime designation at the time).
Michener worked as a lawyer before entering politics, first, in 1945 at the provincial level as the MLA for St. David's Riding, and Provincial Secretary for Ontario. In 1953 he was elected to the House of Commons as MP for St. Paul's, Toronto, where- he served as speaker of the house from 1957 until 1962. On October 15, 1962, Michener was sworn into the Queen's Privy Council for Canada. In 1967 he was appointed as Governor General serving in that post until 1974.
Michener's career included positions as General Secretary for the Rhodes Scholarships in Canada (1936 to 1964); Chairman of the Manitoba Royal Commission on Local Government (1962 to 1964); and High Commissioner for Canada in India (1964 to 1967) and first Canadian Ambassador to Nepal.
As Governor General he was Commander-in-Chief of the Armed Forces. He was the first member, Chancellor and Principal Companion of the Order of Canada. He served as Prior of the Canadian Priory of the Order of St. John of Jerusalem and Chairman of the Duke of Edinburgh's Award in Canada. He served on various corporate and charitable boards and sat as Chancellor of Queen's University before he died on August 6, 1991.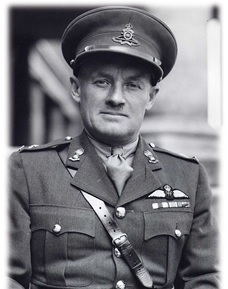 Major C.F. (Conn) Smythe OC, MC (1895-1980)
Hockey Hall of Fame Inductee, Philanthropist, Militia Artillery Officer and Decorated War Hero.
Read More
Constantine Falkland Cary Smythe was born, raised and educated in Toronto. Although small in stature, he excelled in sports, particularly hockey. His aggressive, determined play and hard work combined to make him a formidable opponent; he was elected captain of the 1914-1915 Varsity Juniors.
When war broke out in Europe, Conn, then nineteen, tried to enlist in the Princess Patricia's Canadian Light Infantry; mistaking his diminutive size for youth he was gruffly advised, "no children allowed in this battalion!" He subsequently joined the 25th Battery, Canadian Field Artillery. Earning a commission in 1915, he was invited to join the 40th Battery, popularly known as "the Sportsman's Battery".
Part of the 3rd Canadian Division Artillery, his battery arrived in England in March 1916 and by mid-July occupied a gun position on the Ypres Salient. He participated in the series of legendary battles that followed: The Somme, Courcelette, Mont St. Eloi and Arras. In this latter place artillery observers accompanied the infantry for the first time; young Lieutenant Smythe went 'over the top' with the Cape Breton Highlanders. During this trench raid he earned the Military Cross; the Canada Gazette citation read:
"For conspicuous gallantry and devotion to duty. He organized some men and led them forward with great dash, thereby dispersing an enemy party at a critical time. He himself accounted for three of the enemy with his revolver. He has previously done fine work."
After the Canadian triumph at Vimy Ridge, Lieutenant Smythe transferred to the Royal Flying Corps as an artillery observation pilot. On 18 October 1918 he was shot down and wounded at Passchendaele; he spent 14 months a Prisoner of War, returning to Toronto in February 1919.
Although unable to compete due to his war injuries, hockey remained his passion and he soon found his niche as coach and manager of the Varsity Grads, winning the 1927 Allan Cup and representing Canada at the 1928 Olympics. This success led him to the National Hockey League as coach of the fledgling New York Rangers. After a brief tenure he moved to the Toronto Pats and by the end of 1927, owned the team. He immediately renamed the team the Toronto Maple Leafs, adopting as team insignia the Maple Leaf cap badge of the Canadian Expeditionary Force. In late 1931, amid the despair of the Great Depression, he opened Maple Leaf Gardens and won the Stanley Cup the following spring.
At age 44, war once again entered his life. By July 1940 he was a Captain in the Canadian Officer Training Corps encouraging members of his organization to enlist; he soon had 25 of his employees in uniform. Unable to get overseas, he recalled his First War experience and orchestrated a reincarnation of "the Sportsman's Battery". In September 1941, the 30th Battery of the 7th Toronto Regiment was formed attracting athletes from many sports. In the spring of 1942 while he was attending a Battery Commander's Course in Petawawa, the Maple Leafs lost the first three games of the Stanley Cup final to Detroit. In an unprecedented turnabout, they recovered and won the Cup taking the final four games!
After manning anti-aircraft defences on both Canadian coasts, his Battery sailed for England in October 1942. Initially deployed to Colchester they soon moved south and later, near Dover to support the Normandy invasion.
Five weeks after D-Day, Conn led his Battery to the continent and into action. They were soon tasked to support Operation "SPRING", the 2nd Canadian Corps breakout from Normandy. Assigned to protect the Orne bridges in Caen, the Battery received intense bombing and shelling by the Luftwaffe; with many vehicles damaged and burning, Major Smythe organized fire-fighting parties and saved most of his vehicles. The bombardment continued for two nights leaving four dead and 14 wounded, including Conn, who received a severe shrapnel wound to his back and spine.
Evacuated to a Casualty Clearing Station, he spent the night in great agony, calling for help that only arrived the following morning. He began to hear disquieting stories of seriously undermanned units, of untrained men and decimated units sent into battle as reinforcements. While convalescing at the No. 1 Canadian Neurological Hospital he compiled grim facts corroborating these stories. When invalided to Canada he found the Canadian public unaware of this serious state of affairs. He informed The Globe and Mail and a scathing editorial appeared. Reaction was immediate; the Defence Minister visited Normandy and confirmed the shortage of trained reinforcements. This sad episode ended Conn's military career.
After recovering he returned to hockey, his team winning the Stanley Cup in 1945, 1949 and 1951. His wound left him with a marked disability, inspiring him to aid the less fortunate. He immersed himself in philanthropic activities, working for the Ontario Society for Crippled Children, the annual Easter Seal Campaigns, Scarborough's Variety Village, the Crippled Children's Centre and the Ontario Community Centre for the Deaf.
Conn Smythe's contributions to Canada, his community and to sports were recognized in 1980 with his appointment to the Order of Canada. Major Conn Smythe, businessman, soldier and sportsman, a builder of the Canadian nation and valued member of The Royal Regiment died in his sleep on 18 November 1980.
Source The RCA Museum Web Site
"Those who knew him as a soldier and flier of the last war knew him as a man of great and unconquerable courage. Those who knew him as a private business man who ran a contracting firm and ran a string of race horses knew him as a man of scrupulous honesty and no small acumen. Those who knew him as a friend knew him as a fine companion with the biting gift of humor, a high intelligence and limitless zest for life."
Ralph Allen The Globe and Mail July 31, 1941
Major Conn Smythe
Smythe was born February 1, 1895 just up the street from the future site of Maple Leaf Gardens. Smythe was attending the University of Toronto when he enlisted to serve in the First World War, in March of 1915. While enlisted Smythe organized a team to compete in the Ontario Hockey Association's senior league; the team never played as his 40th Battery was shipped overseas in February of 1916.
Smythe's Battery was sent to Ypres and fought for nearly two months in the trenches near the Somme. Smythe was a fearless soldier, on March 5, 1917, he was awarded the Military Cross for "dispersing an enemy party at a critical time. Himself accounted for three of the enemy with his revolver." During a German counter-attack he rushed in, shot three Germans and dragged several Canadian soldiers back to safety. No big deal.
While serving with the Royal Flying Corps Smythe was shot down in October of 1917 and held as a POW by the Germans. He made two failed escape attempts and was placed in solitary confinement as a result. He was released at the end of the war. Then he came home and founded the Toronto Maple Leafs.
In September of 1939 after the outbreak of the Second World War the league contemplated cancelling the season. According to September 1939 New York Times article the seven NHL teams decided that the season would continue as schedule despite the outbreak of war. "President Frank Calder of Montreal said he understood some players had already enlisted in Canadian units but that the league policy would be to "carry on" indefinitely.
While Mr. Calder did not believe that conscription would be necessary he stated that should it come to that the league would "attempt to operate with the best personnel it can muster". While the NHL was trying to distance itself from the War, Conn Smythe had other ideas.
At the outbreak of the Second World War Smythe was GM of the Leafs. In the early summer of 1940 he circulated a letter to his Maple Leaf players instructing them to "sign up immediately with some non-permanent militia unit and get your military training in as soon as possible" as "you might be wanted immediately" and "you might be wanted for a comparatively long time".
Smythe did not believe that they would necessarily be needed to serve but it was best to be prepared in case they were called upon. Smythe reminded the players that "in the meantime, until called upon, you have a job to do at home." Their job was "to report fit and ready to play the best hockey of your career for the Toronto Maple Leafs this winter… and you must have had your military training, which, incidentally, should send you down here fit." He also reminded players that they would require a Passport to travel to the United States.
The article summarizing the letter also made note that the Leafs were "no strangers to military training". In the fall of 1939 for "more than a month" the Leafs "underwent machine-gun drills" and "reported daily for lectures and practical instruction and made marked progress in general militia training." Smythe wanted his Leafs to be ready to serve if called upon.
Early in the war there was speculation that Smythe might quit his job to join the military. On January 16, 1941 Smythe said that he would enlist in the army "anytime they give me a job". Speculation was rampant as Smythe missed a meeting with the League's Board of Governors to make a visit to Ottawa. According to Smythe he was there "to 'help out' a friend with private business". While he was eager to serve Canada should the opportunity arise he said "in the meantime 'I'm going back to Toronto to watch the Leafs win a hockey game."
Conn Smythe enlisting a Toronto reporter.
Soon after Conn was back serving with the Canadian Military. In 1941 he formed the 30th Battery. It was a sportsmen's anti-aircraft battery, part of the 7th Toronto Regiment, Royal Canadian Artillery, Canadian Active Army. Smythe was made acting major and Officer Commanding. His battery first served on Vancouver Island and was then sent to England in 1942. He spent two years there before being sent to France in July of 1944.
On July 29 1944 the Washinton Post reported that Smythe had been "severely wounded" in France "following an enemy bombing attack some nights ago". Toronto Star War Correspondent Frederick Griffin reported that Smythe "was in charge of an anti-aircraft battery defending French bridges held by Canadian troops.
During the attack an ammunition truck was hit and Smythe lead some of his boys with firefighting equipment. Just then two German planes swung low, dropping bombs and machine-gunning the Canadians. Smythe was knocked out by a fragment of explosive in his back." Smythe was sent back to Canada in September.
When he returned Smythe spoke out about his belief that the Canadian Military was using improperly trained troops, which lead to unnecessary casualties. Maj. Smythe released a statement that claimed that "the reinforcements received now are green, inexperience, and poorly trained." Maj. Smythe and the officers he spoke with also believed that "large numbers of unnecessary casualties result from this greenness, both to the rookies and to the other soldiers, who have the added task of trying to look after the newcomers as well as themselves." In response, the Canadian Government sent Defense Minister James L. Ralston to investigate these claims.
After the War Smythe returned to his role as GM and lead the Leafs to 6 Stanley Cups in 10 years between 1942 and 1951. It is fitting that the trophy which bears his name is given to the player most valuable to his team during the Stanley Cup playoffs, the ultimate battle of the NHL season. While Conn survived, many were not as fortunate.
It is important to take the time to remember their sacrifices and to appreciate the freedom for which they fought.
War fails to halt plans for hockey. 1939. New York Times (1923-Current file), Sep 21, 1939.
Hockey men advised in war drills. 1940. The Christian Science Monitor (1908-Current file), Jul 20, 1940.
Smythe may go into Canadian army very soon. 1941. The Christian Science Monitor (1908-Current file), Jan 16, 1941.
Connie smith hurt in action. 1944. The Washington Post (1923-1954), Jul 30, 1944.
Danny Gray http://oilersnation.com/2011/11/11/remembering-conn-smythe